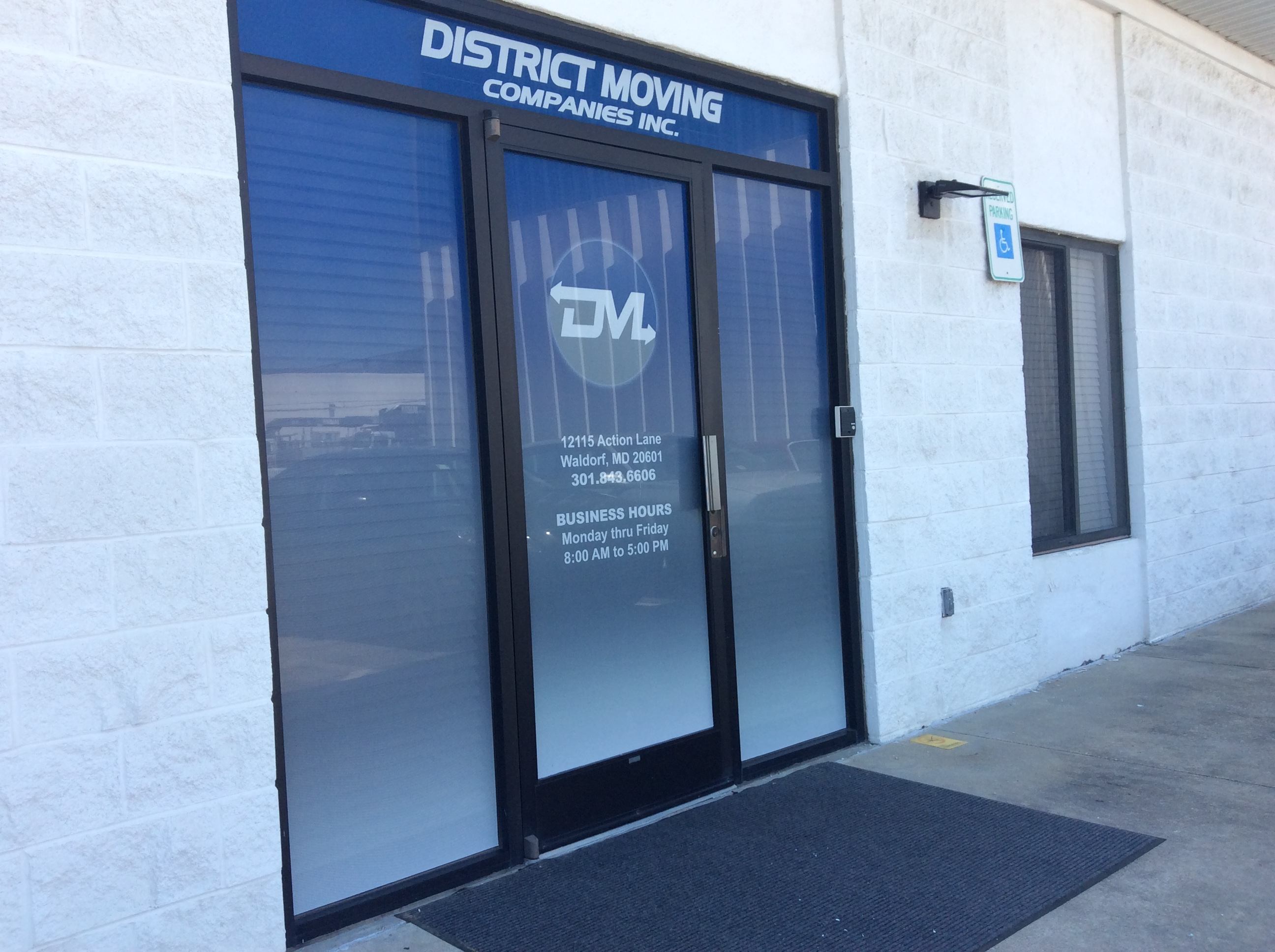 Maryland businesses have a need to stand out from their competition, especially in large metropolitan areas such as Baltimore and Annapolis. If your company faces the public regularly in the form of a storefront or street level corporate office, going the extra mile is necessary to capture your target audience's attention and communicate your messaging in a way that's impactful. Window graphics are appealing and highly customizable corporate interior graphics solutions that are designed to make lasting impressions on target customers and transform customer-facing windows and glass into key branding opportunities.
What Are Window Graphics Made Of?
Window graphics are custom-printed stickers, decals, or clings that brand your company or storefront's windows with your organization's unique messaging and imagery. Window graphics are typically made from adhesive vinyl and are intended to create immersive experiences for customers and employees. Window graphics leave an impact by being installed on the surface of your company's windows and interior glass. When affixed to your window glass correctly and in strategic locations, window graphics make for extremely effective ways of communicating your company branding in a way that creates a more captivating space.
Common Uses for Window Graphics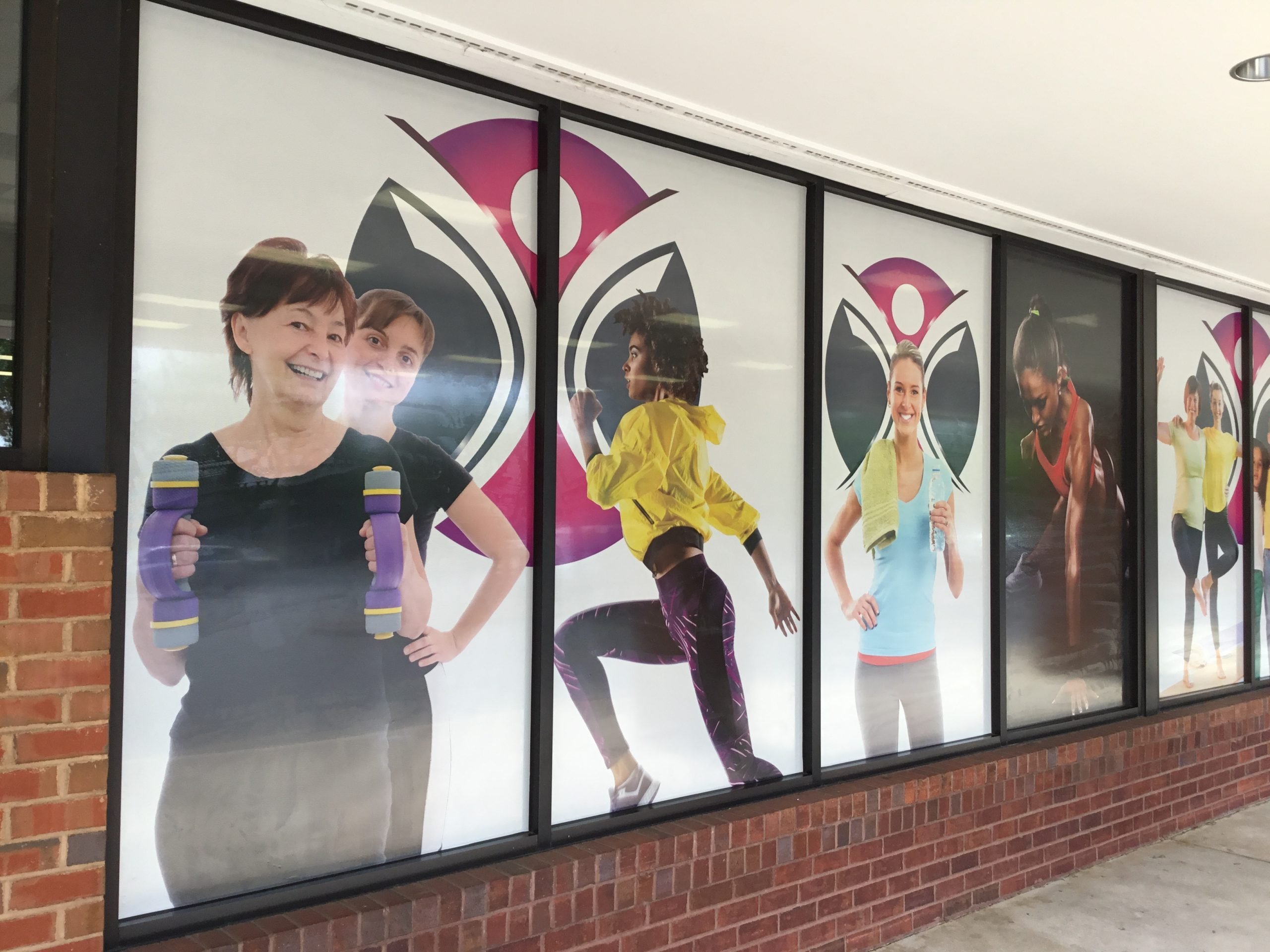 Window graphics are widely employed as branding and signage solutions because they have a multitude of functions. They not only attract potential customers into your space to partake in your company's products or services, but they brand your space to add visual appeal for both your clients and employees once inside. The team at Heritage Printing, Signs Displays regularly prints and installs window graphics that come in all shapes and sizes and are intended for long term and short term use. Whatever your needs, window graphics are highly customizable and versatile, offering numerous color and design options to reach your company's goals for your new signage.
The most common and eye-catching use for vinyl window graphics is in the form of storefront graphics. Your retail storefront should attract potential customers while enhancing the aesthetics of your space. Storefront graphics are vinyl graphics that display your company name, store hours, and other important information.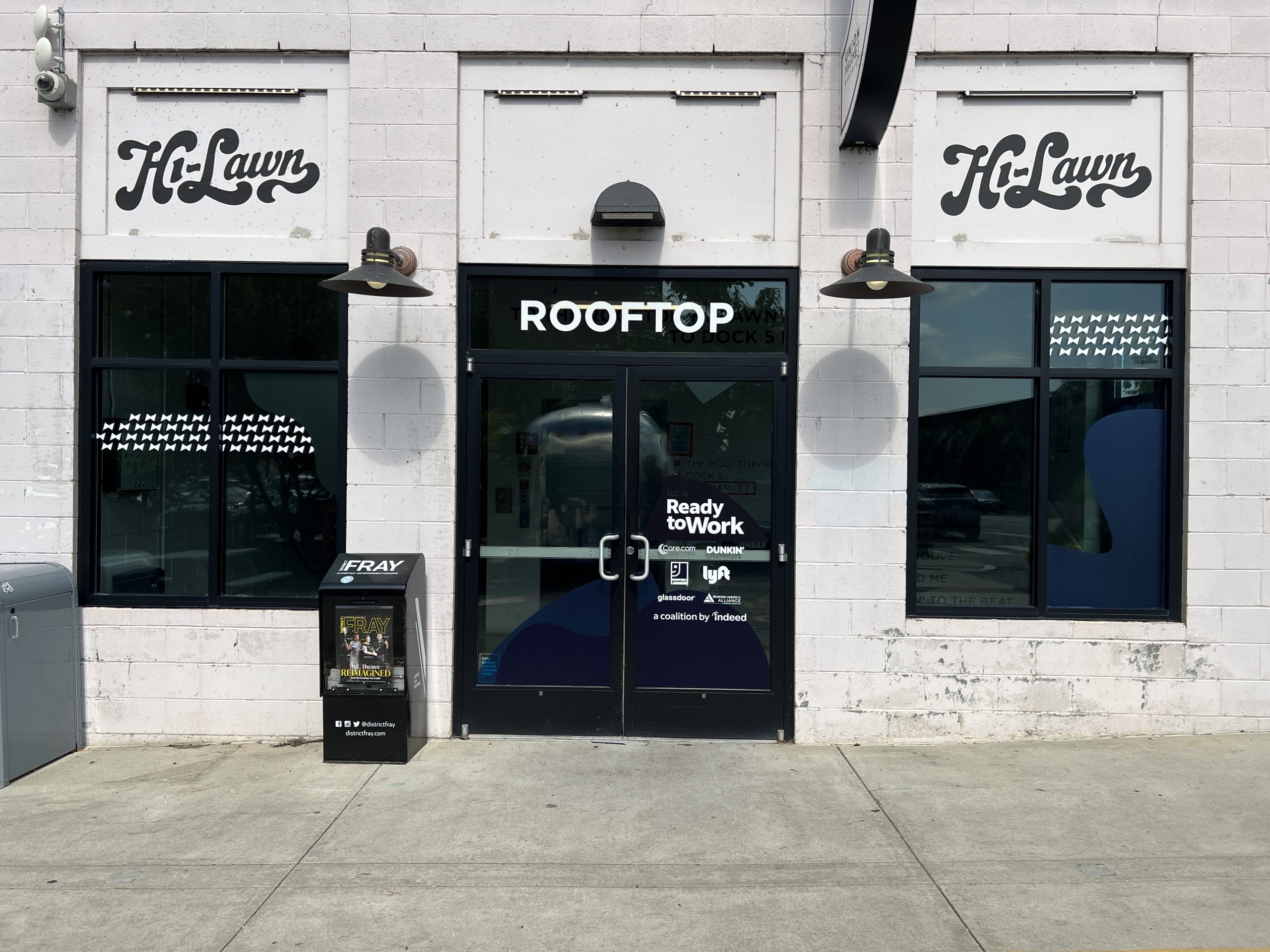 The storefront graphics that our team produces are custom cut to fit your existing window dimensions and are installed to prevent bubbling, creasing, fading, or folding. Storefront graphics brand your entryway and invite all who pass by your space to enter, as well as help your business stand apart from your competitors.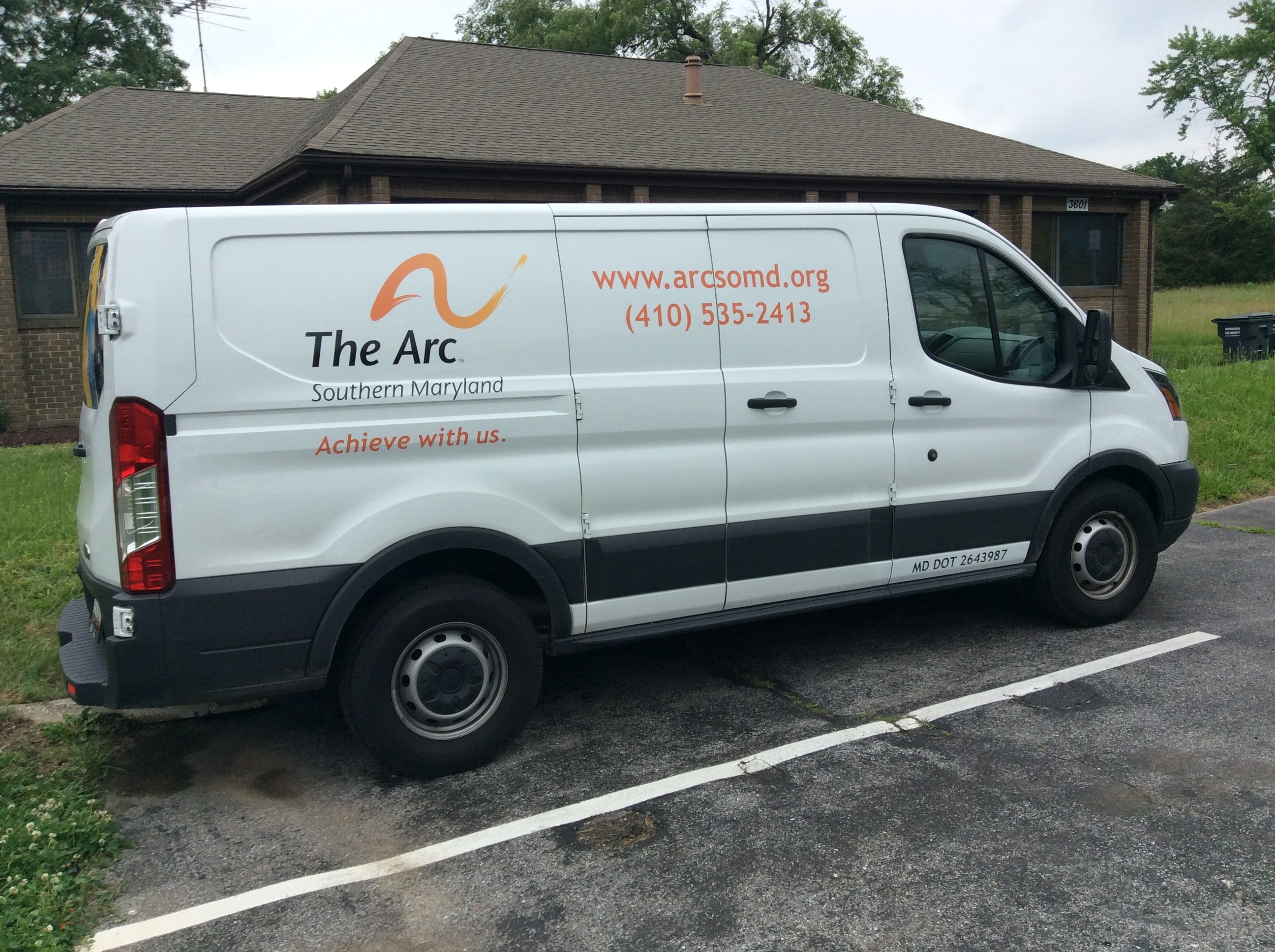 Fleet graphics, also known as vehicle wraps, are a popular use for adhesive vinyl graphics, particularly because of how they can brand the passenger and rear windows of your company vehicles without obstructing the view.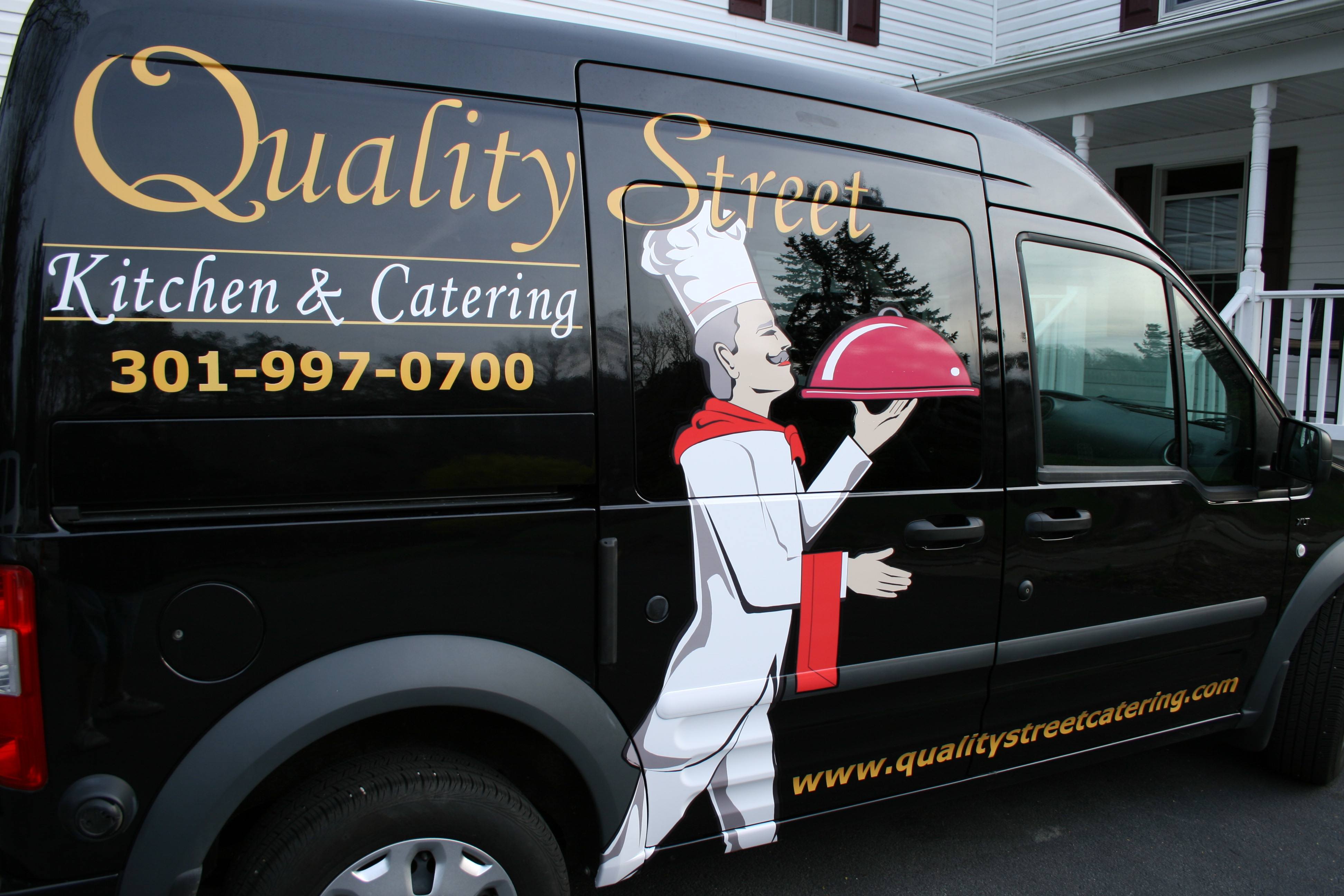 The window perf vinyl used by our sign specialists is designed for maximum visual impact and appeal to ensure that your brand travels everywhere your company cars, trucks, and other commercial vehicles go. When correctly installed, fleet graphics allow for your company's name and other important information to be more easily remembered by your target audience.
Frosted vinyl is a popular type of window graphic produced and affixed to the interior glass of office spaces to add privacy as well as visual appeal. Frosted vinyl replicates the look of frosted glass without the hefty price tag commonly associated with it. Frosted vinyl also allows for heavy customization options to not only create an impression of professionalism, but also to enhance interior branding opportunities for your company.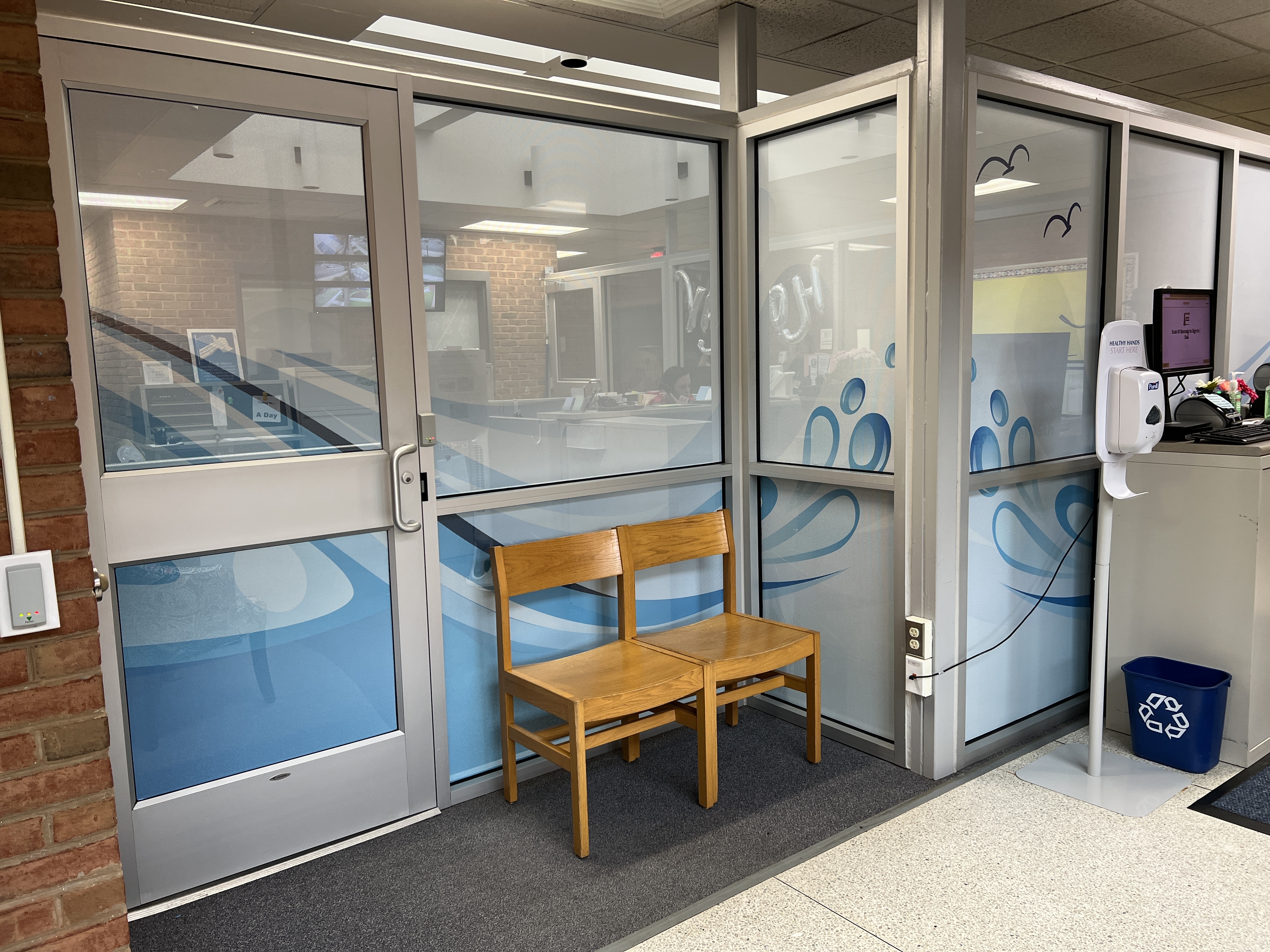 Anywhere that your company has a window or interior glass is a place where interior wall graphics can be affixed to enhance and effectively brand your office. Whether you need interior graphics temporarily or permanently, adhesive vinyl professionally installed in office spaces carries immense benefit in promoting your company's messaging or company values as well as creating an appealing corporate environment.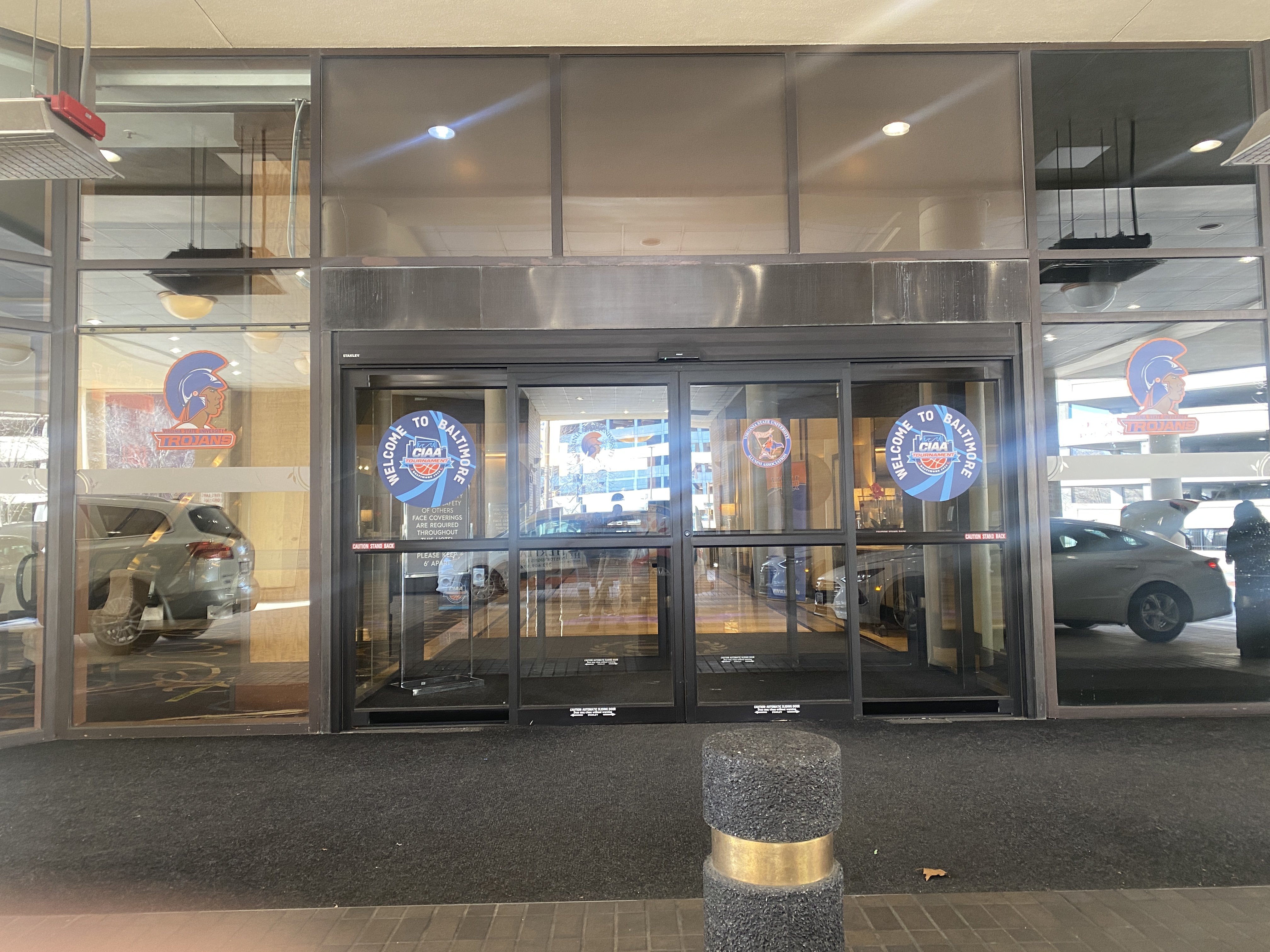 Sometimes window graphics are needed for an upcoming event to make the event space reflect your company's sponsored look or to temporarily transform the venue. Window graphics installed in strategic locations in a convention hall, showroom, ballroom, or other large gathering space enhance the space in a way that adds branding appeal. Best of all, our talented sign installers offer signage set up and removal services to take away the stress associated with hosting or attending events and to make your next trade show or convention run smoothly.
Heritage Printing, Signs Displays Specializes in the Creation and Installation of Window Graphics for Maryland Companies and Organizations
Heritage Printing, Signs Displays is a local, veteran-owned sign company serving Southern Maryland, Washington, DC, and Charlotte, NC. We have been in business since 1977 and employ a talented team of custom sign makers and sign installers. Our teammates have accumulated decades of experience producing award-winning signs and displays. We are known for quality project management and customer service in support of clients' commercial interior graphics, event signage, retail point of purchase displays, commercial printing, and direct mail.
To inquire about a project for your business or install your own custom window graphics for your company or organization, call Heritage Printing, Signs Displays at (301) 843-1997 or use our convenient online form to Get a Quote today!
#interiorgraphics, #eventsignage, #retailpointofpurchasedisplays, #commercialprinting, #directmail
Original Source: https://heritagecustomsigns.com/blog/the-branding-advantages-of-window-graphics/
Joe Gass
Heritage Printing, Signs Displays
A Veteran Owned Company That Seeks To Honor God By Serving Others
2854 Old Washington Road, Waldorf, MD 20601 (301) 843-1995